Bertha has supported 200+ films
Through four unique film funds, we support media that breaks the important stories of our time, exposes injustice and brings attention to unreported issues. These funds enable the creation of long and short form documentary content, support film festivals and empower the creative documentary sector in Africa, Asia, Latin America, the Middle East and parts of Eastern Europe. Bertha also supports the development and execution of smart, strategic outreach campaigns for independent documentary films with social issues at their core.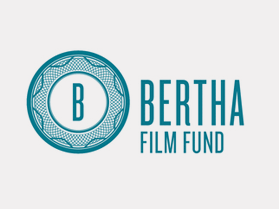 Bertha Film Fund
The Bertha Film Fund offers grants for the creation of social impact documentary content – both short and long form. The fund offers grants at various stages including development, production and completion. Applications are reviewed on a quarterly basis, and by invitation only.
The IDFA Bertha Fund, formerly known as the Jan Vrijman Fund, supports documentary filmmakers and festivals in developing countries. Its goal is to stimulate local film cultures and to turn creative documentary into a truly global film art.
The Bertha / Doc Society Journalism Fund is an international film fund dedicated to supporting long form feature documentaries of a journalistic nature. Starting in 2017, the Journalism Fund seeks to provide more consistent, deeper support for filmmakers, often funding from development through to outreach and providing security support and legal advice where needed.